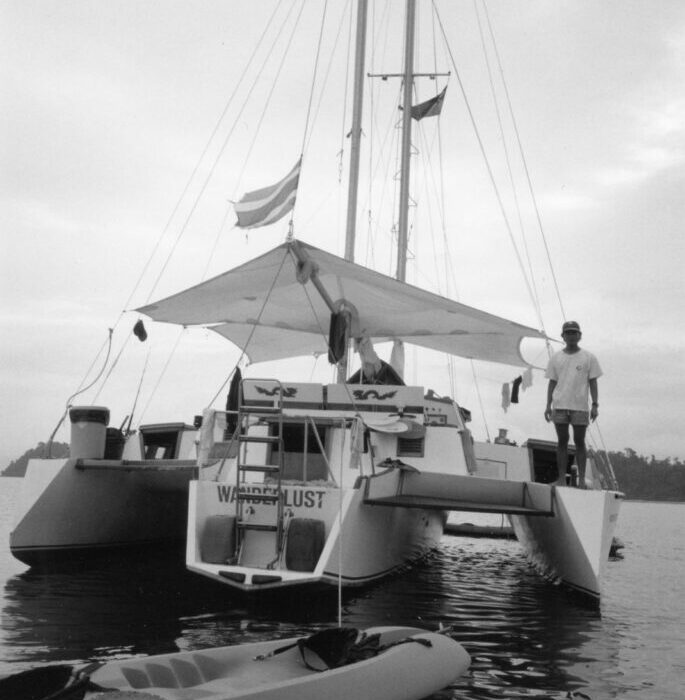 Chapter Four: To Go or Not to Go?
Travel in Burma, or Is It Myanmar?
Go. Don't go. I didn't know. Chapter four addresses the political and ethical question of whether to travel to Burma in 1998. Aung San Suu Kyi—the famed Nobel laureate and icon of democracy (not yet an apologist for the military government's genocidal campaign against the Rohingya Muslim minority)—vociferously opposed foreign tourism. I decided to go anyway, to see and learn about the country and its people. Accompanied by government-mandated guides/spies, I traveled through the Mergui Archipelago and mainland Burma, learning about life under the SLORC (the military junta that refused to accept the May 1990 election results in which Suu Kyi's NLD opposition party had won a landslide victory). Ignoring Suu Kyi's plea not to travel to Burma in 1998 allowed me to witness the country under military rule and gave me the history and perspective I needed to understand the more recent coup of 2021.
Not everything on this trip revolved around the politics of military juntas. Weather had a significant impact. When a typhoon prevented the Wanderlust (a trimaran) from sailing or motoring to meeting us at the Burmese border port, I found myself on yet another life-threatening boat ride—this time on an open Zodiac on the Andaman Sea, at night, without life jackets, during a monsoon (which was better than during a typhoon). On a more pleasurable note, I had the best massage of my life given by a slight, old blind man in Mandalay that left me with a quest throughout later trips to Thailand, Laos, and Cambodia to find a massage as amazing. And visiting Pagan, riding decrepit bikes for miles on dirt roads to see some of the thousands of remaining temples, stupas, and monasteries in this vast site changed how view Southeast Asian art in Western museums. Now, when I walk through The Art Institute of Chicago's galleries and see art from Southeast Asia, I also see the empty niches that once sheltered Buddhas and the scarred walls where chunks of frescoes were removed.
Jalan-Jalan Chapters and Travels